Postdoctoral Fellows and Associates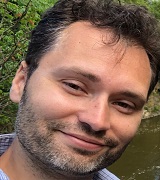 Jordan Mansell
Postdoctoral Associate
jmansel3@uwo.ca
Dr Mansell's areas of research are political ideology, political biology, political psychology with a focus on the motivations and decision-making of ideological actors. Using an experimental approach Dr Mansell's research aims to understand how biological and evolutionary processes influence the ideological spectrum. He is currently involved in two research projects. The first investigates whether ideological differences reflect alternative adaptive strategies for social interaction, such as alternative strategies to avoid social environmental risks. The second investigates how the regulation of emotional experience are related to the development of prejudicial attitudes. Dr Mansell is an associate editor for the journal Politics and Life Sciences published by Cambridge University Press.
---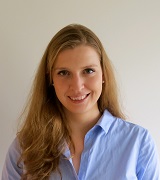 Alina Sutter
Postdoctoral Fellow
asutter2@uwo.ca
Dr. Alina Sutter received her Master of Science in Psychology from the University of Zurich, Switzerland, and her Ph.D. in Psychology from Western University, Canada. Her research interests include topics such as diversity and inclusion, public attitudes towards newcomers as well as barriers newcomers face in their process of integration. As a postdoctoral fellow, she is also currently investigating the level of diversity in senior leadership positions in organizations in the province of Ontario.
---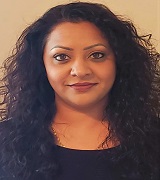 Mamta Vaswani
Postdoctoral Associate
mvaswani@uwo.ca
Dr. Mamta Vaswani received her MA and PhD in Applied Social Psychology from the University of Guelph, Canada. Her research interests include: (1) intergroup relations, (2) national and heritage identities, and the acculturation experiences and well-being of immigrants and their children, and (3) cultural diversity and immigration related public policies and legislation.
---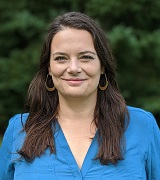 Karolina Werner
Postdoctoral Associate
kwerner4@uwo.ca
Dr. Karolina Werner is a NEST Postdoctoral Research Associate at the University of Western Ontario. She holds a PhD in Global Governance from the Balsillie School of International Affairs and specializes in governance, inclusion, and peace and conflict, especially in the context of sub-Saharan Africa. Her work has focused on issues of inclusive governance as they relate to Indigenous nations, natural resource governance and conflict, as well as traditional conflict resolution mechanisms. She is co-founder of the Institute for Natural Resources and Sustainable Development and Theme Leader. She previously held appointments at the University of Ottawa, Centre for International Governance Innovation, United Nations Industrial Development Organization (UNIDO), and the International Institute for Applied Systems Analysis (IIASA). Dr. Werner has held multiple prestigious scholarships and grants, including from the Social Science and Humanities Research Council (SSHRC) and the International Development Research Centre (IDRC), and has worked on projects funded by United Nations Economic Commission for Africa, United Nations University (UNU), and the Qatar Foundation among others.
---