Network for Economic and Social Trends
About NEST: Western Social Science Research and Policy
Modern societies are experiencing unprecedented social and economic changes, including a slowdown in economic growth, rising inequality, and increasing ethnic diversity and geographic mobility.

NEST, a research and policy alliance in the Faculty of Social Science at Western University, that addresses these challenges by conducting world-class multidisciplinary research, fostering national and international collaborations, and facilitating the training of the next generation of leaders in academia, the private and non-profit sectors, and government.
NEST is the umbrella organization for all eight Western Research Centres in the Faculty of Social Science which set its agenda and provide its governance.  NEST also aims to train the next generation of policy researchers through mentorships, fellowships, and the MA in Research for Policy and Evaluation.
News & Announcements
How welcoming are communities to immigrants? Researchers design a new tool to find out | April 2023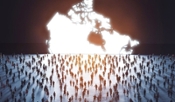 How welcoming are communities across Canada to immigrants and refugees who come here seeking to build new lives? A group of researchers have designed a new tool they say can help measure this, as well as a second tool they hope will help communities identify ways of addressing the obstacles that prevent immigrants from succeeding. Article
Western-led partnership releases tool  kits to help communities welcome immigrants | April 2023 
In 2022, the federal government announced a plan to welcome 500,000 new immigrants per year by 2025. With an expected intake of this number of newcomers, there is an immediate need to focus on where they will settle and how they can be successful so they want to stay in Canada. Read More
Canada Hits Record Population Growth Through Immigration - New York Times | March 2023 
The country grew by over 1 million people last year, almost all newcomers, as the federal government pushes more immigration to plug labor shortages. Article
The Network for Economic and Social Trends is pleased to be a partner on the Annual All Are Welcome Here Event led by the London & Middlesex Local Immigration Partnership | March 2023 
Date: Tuesday, March 31, 2023
Time: 9:30 AM – 3:00 PM
Location: Islamic Centre of Southwest Ontario 951 Pond Mills Road London, ON N6N 1C3
Register through Eventbrite
The pandemic played into ageist stereotypes, but intergenerational contact and co-operation can overcome them | February 2022
As the COVID-19 pandemic spread around the world, stringent public health regulations were imposed to protect vulnerable individuals, with older people seen as a particularly vulnerable group. Read More
Canada's top researchers in social sciences and humanities recognized with prestigious national awards | December 2022
Semra Sevi, NEST Junior Fellow of Western University, is recognized with the Talent Award for her research focusing on voting behaviour, political representation, public opinion, legislative policies, partisanship and political methodology. The Talent Award recognizes the outstanding academic achievement of a current SSHRC doctoral scholarship or postdoctoral fellowship holder.
The government seeks that almost 1.5 million foreigners integrate into the territory:
Contrary to the current approach of several countries, Canada is determined to attract migrants | November 2022
Minister of Immigration, Refugees and Citizenship Canada presents at the Pathways to Prosperity National Conference, led by NEST Director Victoria Esses | November 2022
Newcomers tell me all of the time that they owe their success in 🇨🇦 to settlement agencies and community organizations, who welcomed & supported them when they first arrived.

It was wonderful to meet many of these incredible partners at yesterday's P2P conference! pic.twitter.com/AzjoN1oQGd

— Sean Fraser (@SeanFraserMP) November 15, 2022
Discrimination can make smaller communities unappealing to immigrants, racialized and Indigenous people | June 2022 
The populations of smaller communities in Canada have been shrinking because of low birth rates, youth and working professionals moving away and a failure to attract and retain new residents. Read More