Centre for Urban Policy and Local Governance
Most Canadians now live in cities and large metropolitan areas. Social, economic, and environmental policymaking by all levels of government is increasingly urban in its focus.
 
Western's Centre for Urban Policy and Local Governance (CUP-LG) was created in 2017 to respond to the many new challenges facing local governments and urban policymakers at all levels. Bringing together academic researchers and students from across Western and beyond, our goal is to facilitate new interdisciplinary collaborations on pressing questions, to foster dialogue between academics and policy practitioners, and to communicate the results of research to policy professionals and the broader public.
 
As Western's hub for urban research, the Centre builds on the university's established strengths: the graduate Local Government Program and undergraduate Urban Development Program, the Human Environments Analysis Laboratory, and the work of dozens of faculty members and graduate students across multiple Social Science departments. The Centre is a proud member of Western's Network for Economic and Social Trends (NEST), which brings together the research centres in the Faculty of Social Science.
Urban Centre will host the Money and Local Democracy Project | June 2022                           
The Centre for Urban Policy and Local Governance will host the Money and Local Democracy Project / Projet sur l'argent et la democratie locale, a five-year project investigating municipal campaign finance regulation and local election campaigning. Funded by a SSHRC Insight Grant following pilot work funded by Western Faculty of Social Science research seed grants, the project is led by Western Political Science Professors Zack Taylor and Martin Horak; Sandra Breux at l'Institut national de la recherche scientifique, Montréal; and Kristin Good at Dalhousie University. This mixed-methods project will entail the largest survey of election candidates ever conducted in Canada – over 4,000 candidates in 183 municipalities in all 10 provinces, which are home to four out of five Canadians – as well as analysis of candidates' campaign finance disclosures over three election cycles and in-depth interviews with former candidates and campaign managers. The project will contribute new insights, both nationally and internationally, into whether differently configured campaign finance regimes create more competitive elections, how local candidates campaign, and enduring questions regarding the influence of money in politics.
---
VIRTUAL LECTURE – APR. 8, 2022 – 10:30AM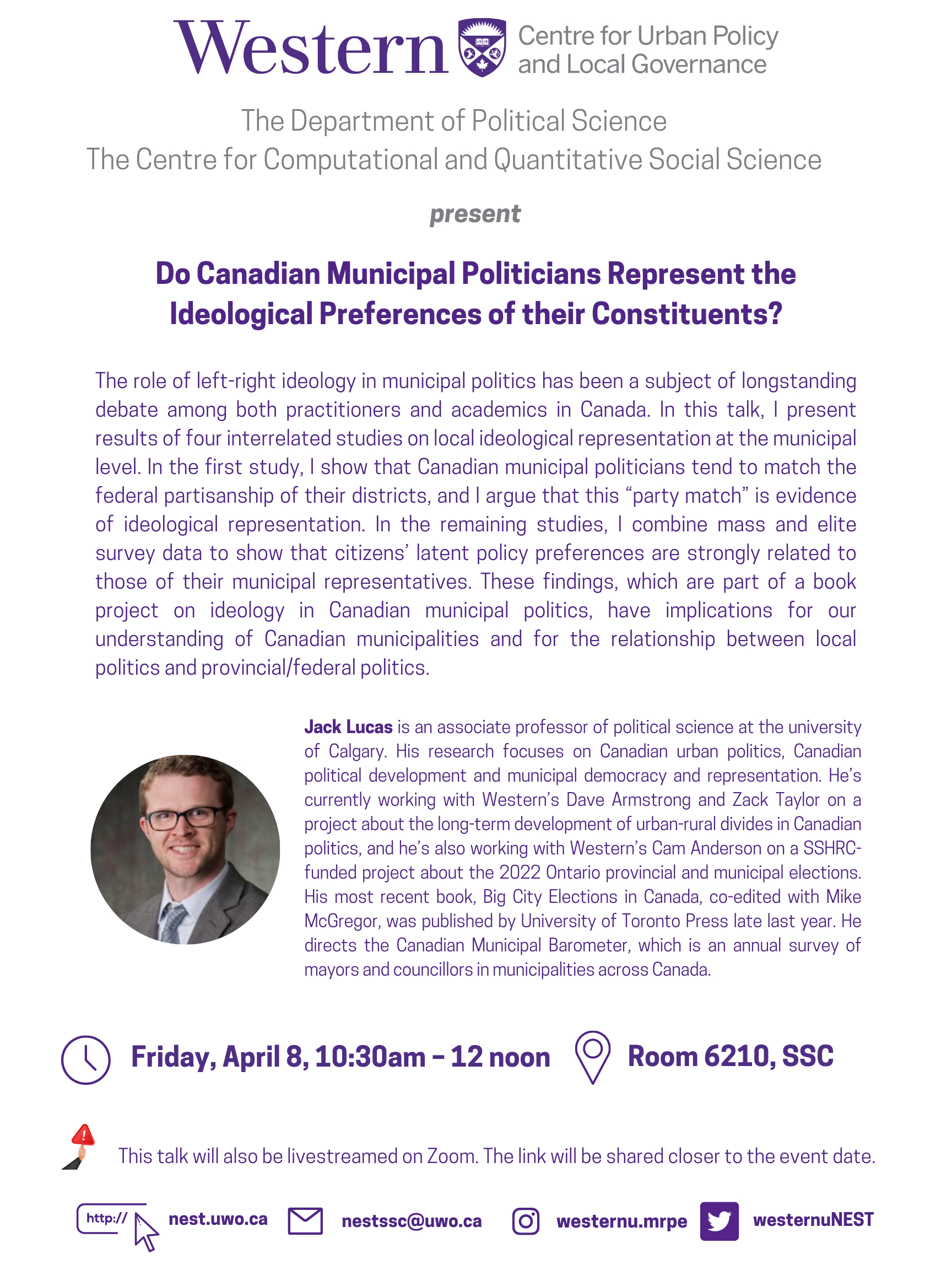 ---
VIRTUAL LECTURE – FEB. 4, 2022 – 1PM
Housing costs are skyrocketing in many American cities. In this talk, I explore how political inequality in local politics makes it difficult to build new housing and reform housing policy. Using a mix of novel administrative data, in-depth interviews, and archival evidence, I find that local policies amplify the voices of older, privileged homeowners - and that reforming these policies is extraordinarily difficult.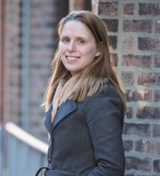 Dr. Katherine Levin Einstein is an associate professor of political science at Boston University and a faculty fellow at the Initiative on Cities. Her research and teaching interests broadly include urban politics and policy, racial and ethnic politics, and American public policy. She is one of the authors of Neighborhood Defenders: Participatory Politics and America's Housing Crisis (Cambridge University Press, 2019). Her articles have also appeared in multiple peer-reviewed outlets including the American Journal of Political Science, Perspectives on Politics, Political Behavior, and the Urban Affairs Review. She currently is one of the principal investigators of the Menino Survey of Mayors, a multi-year survey of U.S. mayors exploring a wide spectrum of political and policy issues. Her research has been supported by grants from the National Science Foundation, Russell Sage Foundation, and Rockefeller Foundation.
---
APPOINTMENT
City-builder John Fleming joins Western's Centre for Urban Policy and Local Governance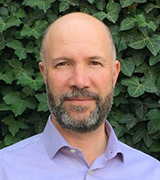 The Centre is excited to welcome nationally recognized urban planner John M. Fleming as a Distinguished Practitioner Research Fellow. Over the next two years, John will build on his significant professional experience to carry out research on local governance, civic engagement, and policy making in the field of city building and design. He will also collaborate with faculty and mentor students.
Mr. Fleming said, "I'm thrilled to be joining the scholarly community at the Centre for Urban Policy and Local Governance at Western. During my 30 years in professional practice, I've had lots of revealing and inspiring conversations about city building and design with members of the community, as well as planning and design colleagues from across the country. These conversations have led me to the Centre with the goal of undertaking research that can play a meaningful role in moving the profession forward in Canada. I'm also excited by the prospect of building collaborative ties between the Centre and members of my professional network in London and across the country."
EXPERT PANEL DISCUSSION - MAR. 31, 2022 - 4:00PM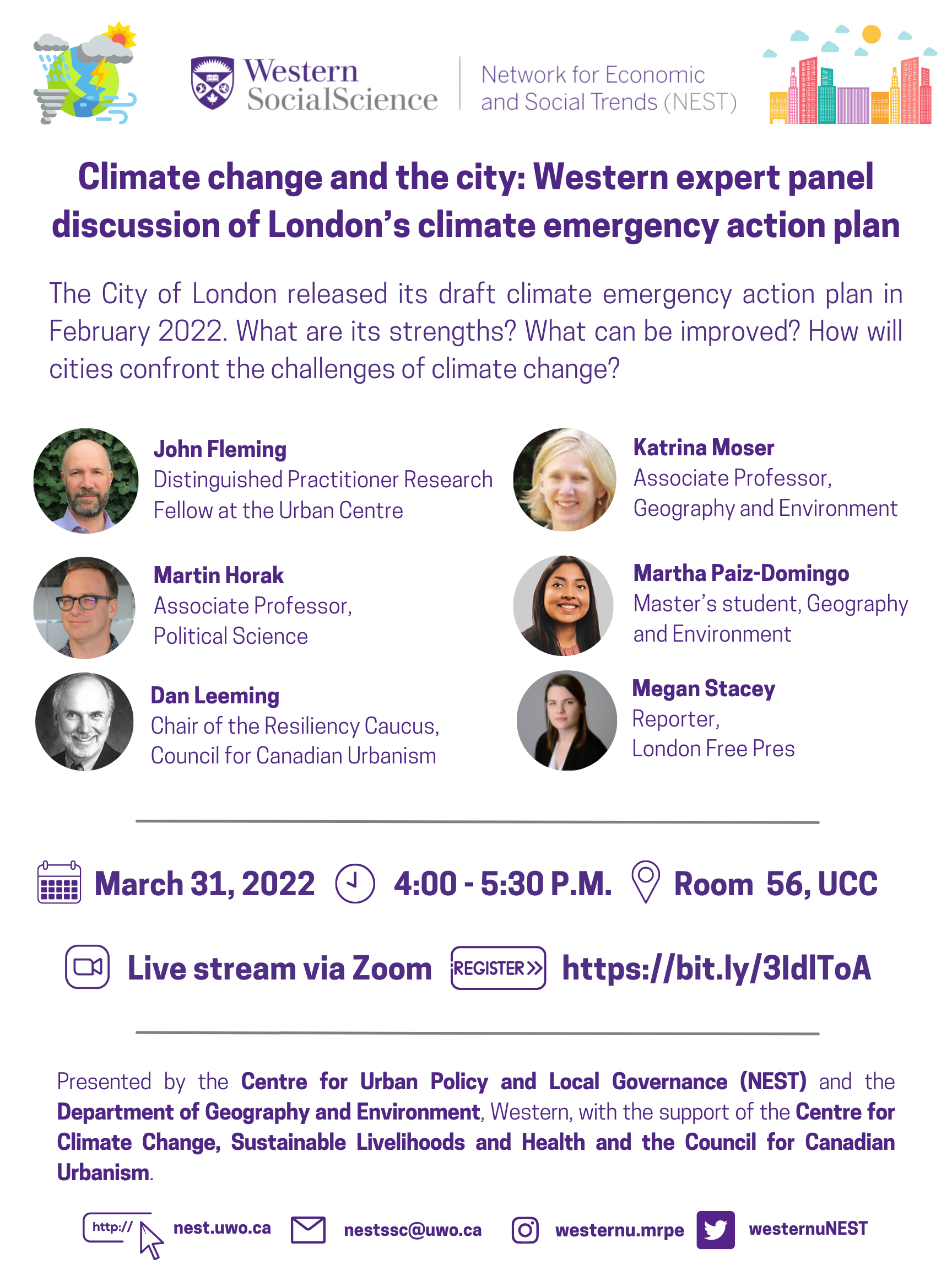 ---
WORKSHOP - FEB. 4, 2022 - 10AM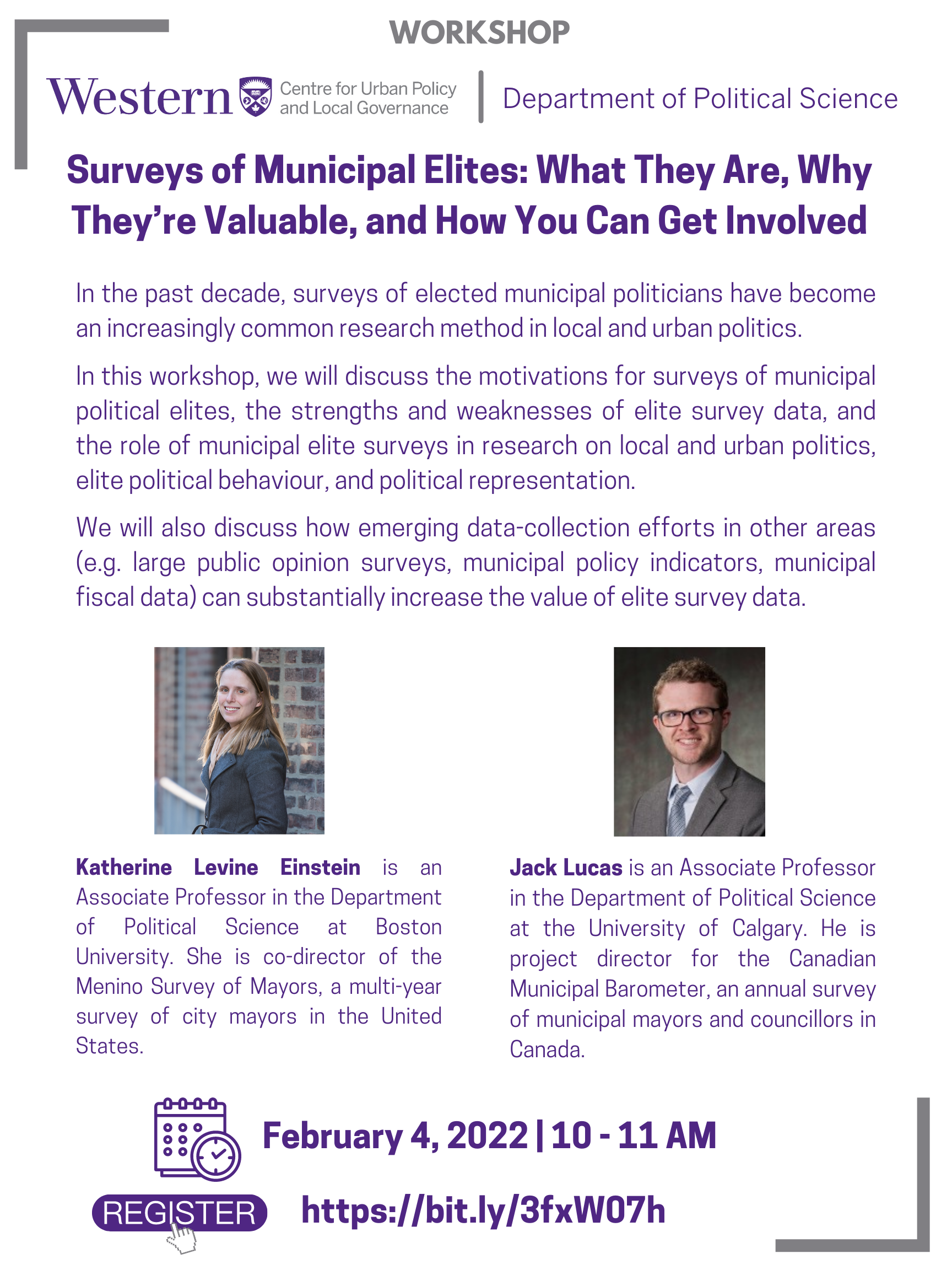 ---
NEW PUBLICATION  
New report on the perverse effects of urban development financing in Canada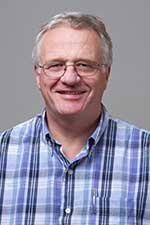 We are pleased to announce the launch of a new report by Professor Emeritus Andrew Sancton entitled Reassessing the Case for Development Charges in Canadian Municipalities. On the basis that "growth should pay for growth," municipalities levy development charges to cover the cost of new infrastructure. They are paid by property developers on completion of projects and most agree that they are passed on to new home buyers. They have been widely criticized for driving up housing prices in hot housing markets such as the Greater Toronto Area and Metro Vancouver. Indeed, development charges add as much as $90,000 to the cost of a new house in some parts of the GTA, adding to the housing unaffordability crisis.

The report outlines the history of development charges and shows that arguments commonly made in their favour rely on faulty assumptions. He goes on to examine how growth-related infrastructure is financed in other jurisdictions, including Quebec, the United Kingdom, France, and Germany, indicating that other approaches exist.
A virtual launch event with Prof. Sancton in conversation with the Centre's Distinguished Research Practitioner John Fleming was held on Monday, October 18, 2021, with 70 people attending. A video of the event is available here.
---
Research areas in 2020–22
The Centre will focus on three research areas each year. Each will culminate in a research report or other publication targeted at policy professionals working in local or provincial government, non-governmental organizations, or private practice. In the future, we will solicit ideas for research areas from the policy community. 
Informed Local Economic Development
Funded through a SSHRC Insight Development Grant, this project  investigates how local economic development practitioners engage in informed and evidence-based planning and policy decision-making, exploring what information (or lack thereof) is consulted in the planning process, and ways that impacts and outcomes are measured. A key practical contribution is to assist city officials by providing tangible knowledge and tools for conducting informed planning and policymaking for both immigration and, more broadly, local economic development as a whole.
Canadian Local Government Inventory
It has been over a decade since provincial legal and regulatory frameworks for local government have been comprehensively reviewed and compared. We are building an inventory of information regarding the provincial-municipal relationship in each province and territory.
Two research reports, Power and Purpose: Canadian Municipal Law in Transition and Theme and Variations: Metropolitan Governance in Canada, were published in partnership with the University of Toronto's Institute on Municipal Finance and Governance in 2020.
---
Join our mailing list