MITACS Internships
Maria Besselink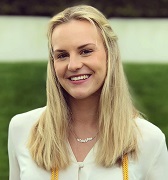 Partner organization:
Cowichan Intercultural Society - Cowichan Valley, Vancouver Island

Dates Held: June 1, 2021 to January 31, 2022

Project Overview:
While there are national and provincial data assessing issues involving marginalization, racism and discrimination, smaller regions require local data to develop strategies that benefit them directly. The project aims to assess the attitudes towards marginalized groups, specifically ethnic and racial minorities, and the experiences of racism and discrimination in the Cowichan Valley region. The results of this project will provide the Cowichan Intercultural Society with an evidence base that will help guide community initiatives for developing an anti-racism strategy and promoting an inclusive and welcoming community.