NEST Leadership
NEST is located in and governed by the Faculty of Social Science. It is led by the Director who works closely with the Governing Council. The Director reports directly to the Dean of the Faculty of Social Science.
Director, NEST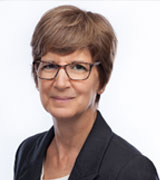 Victoria Esses
is Professor of Psychology and Co-Chair of the Pathways to Prosperity Partnership.
Esses' research focuses on immigration policy and practice, including public attitudes toward immigration and cultural diversity; promising practices in settlement and integration; factors promoting the settlement and integration of immigrants; and the measurement of community welcome-ability and immigrant outcomes. She has published extensively in these areas, including journal articles, book chapters, and edited volumes. Esses was the founding lead editor of Social Issues and Policy Review, a review journal published by Wiley-Blackwell.
Esses is regularly consulted by federal, provincial, and municipal governments on immigration issues, and her research has had a major impact on immigration policy and practice in Canada and internationally. As examples, in 2012 she presented the invited keynote address to the Intergovernmental Consultations on Migration, Asylum and Refugees (IGC) in Geneva, Switzerland, a meeting of senior government officials from 17 countries; in 2017 she was an Invited Advisor for the Auditor General of Canada's Audit of the Syrian Refugee Initiative. Esses has also served as an Expert Consultant for the US Equal Employment Opportunity Commission on two occasions.