NEST Leadership
NEST is located in and governed by the Faculty of Social Science. It is led by the Director who works closely with the Governing Council and is advised by the External Advisory Committee. The Director reports directly to the Dean of the Faculty of Social Science.
Director, NEST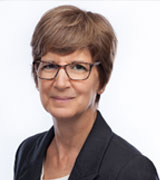 Victoria Esses
is Professor of Psychology and Co-Chair of the Pathways to Prosperity Partnership.
Esses' research focuses on immigration policy and practice, including public attitudes toward immigration and cultural diversity; promising practices in settlement and integration; factors promoting the settlement and integration of immigrants; and the measurement of community welcome-ability and immigrant outcomes. She has published extensively in these areas, including journal articles, book chapters, and edited volumes. Esses was the founding lead editor of Social Issues and Policy Review, a review journal published by Wiley-Blackwell.
Esses is regularly consulted by federal, provincial, and municipal governments on immigration issues, and her research has had a major impact on immigration policy and practice in Canada and internationally. As examples, in 2012 she presented the invited keynote address to the Intergovernmental Consultations on Migration, Asylum and Refugees (IGC) in Geneva, Switzerland, a meeting of senior government officials from 17 countries; in 2017 she was an Invited Advisor for the Auditor General of Canada's Audit of the Syrian Refugee Initiative. Esses has also served as an Expert Consultant for the US Equal Employment Opportunity Commission on two occasions.
---
Associate Dean, Faculty Development at the Ivey School of Business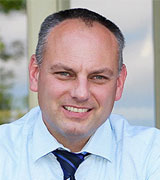 Robert Andersen 
is currently Associate Dean, Faculty Development at the Ivey School of Business and the former Dean of the Faculty of Social Science. He is a Professor of Sociology, Political Science, and Statistics and Actuarial Science.  Andersen was a crucial contributor to the development and launch of NEST in September 2018, recognizing the need for interdisciplinary research in Social Science relating to social and economic policy and practice.

In 2017, Andersen received the Canadian Sociological Association's Outstanding Contribution Award in recognition of significant career contributions to Canadian sociology and 'exceptional scholarly merit'.

Andersen's recent research explores the relationship between individual and national-level economic conditions and a wide array of political attitudes and behaviours considered important to democracy, such as tolerance, support for democracy, attitudes toward redistribution, and civic participation. He also explores the role of university education in social mobility. Most of his research is cross-national. His published work includes Modern Methods for Robust Regression (Sage, 2008), and more than 65 academic papers including articles in the Annual Review of Sociology, American Journal of Political Science, American Sociological Review, British Journal of Political Science, British Journal of Sociology, Journal of Politics, and Sociological Methodology.

Andersen has also provided consulting for government and several non-governmental agencies, including the United Nations, the European Commission, the Canadian Government, and the Council of Ministers of Education, Canada.