News and Events
Centre Launch Event
---
The Network on Economic and Social Trends presents a public roundtable celebrating the launch of Western's new 

Centre for Urban Policy and Local Governance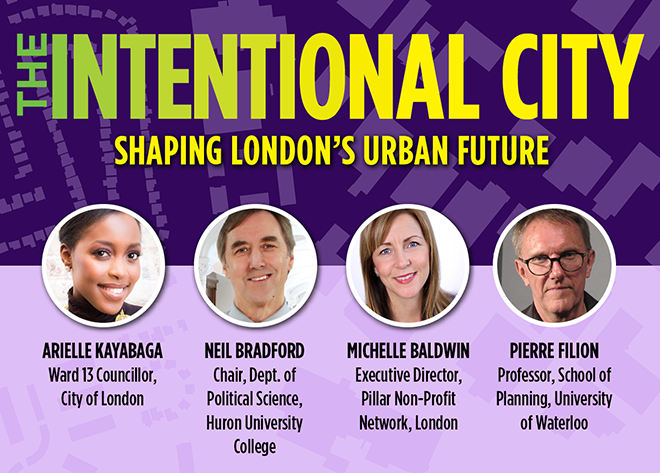 Friday, November 23, 1pm – 2:30pm
Social Science Centre room 1004

London is at a crossroads. Neither a core global city nor a place left behind, it occupies the open middle ground of Canada's urban future. What kind of future do we want for London, and how do we get there? Who should lead, and who needs to be at the table? What can we learn from other mid-sized cities?


This keynote roundtable will bring together civic leaders and academics for an open public discussion of these questions. It is the inaugural event hosted by Western's new 
Centre for Urban Policy and Local Governance
, which brings researchers and practitioners together to advance our collective capacity to meet key governance challenges that face our communities.
Centre News
---
October 27, 2018
Prof. Bradford calls for an urban development agreement
Faculty associate and chair of the Political Science department at Huron University College Neil Bradford calls for the revival of federal urban development agreements—multi-level, federal-provincial-municipal policy frameworks tailored to specific cities' needs—in a commentary in the London Free Press. He argues that London would benefit from such a strategy and that local actors should mobilize for one.
---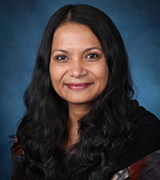 October 26, 2018
Prof. Baruah examines opportunities and constraints for promoting gender equity in green jobs
Centre Faculty Associate Bipasha Baruah will present as part of the Rotman Institute of Philosophy's Speakers Series on Global Trends in Women's Employment in Renewable and Clean Energy: Continuities, Contradictions, Disruptions at 2:30pm–4pm in the Western Interdisciplinary Research Building, Room 1170. Register here.
---
October 17, 2018
Centre director talks local autonomy on The Agenda
Prof. Zack Taylor appeared on the October 17th edition of TVOntario's The Agenda with Steve Paikin, discussing whether cities need more powers with Globe and Mail international correspondent Doug Saunders and Enid Slack, Director of the University of Toronto's Institute on Municipal Finance and Governance. 
---
June 8, 2018
Centre director shares insights on CBC Radio panel on the Ontario election
Professor Taylor discussed the urban dimension of Ontario politics and policy on CBC Radio London's weekly morning election panel. He was joined by King's University College's Jacquetta Newman and Fanshawe College's Matt Farrell.
---
April 10, 2018
The Centre joins European local governance research network
The Centre is Canada's participant in developing a multi-national project on Local Government and the Urban-Rural Divide. Each country's research team will study the responsibilities of different levels of government, financial arrangements, and public participation in relation to the growing gap between urban and rural settlements, and to identify innovative practices to respond to these challenges.
---
March 27, 2018
Centre director discusses the politics of Toronto's amalgamation on its 20thanniversary
Professor Taylor participated in a panel discussion on "Legacies of the Megacity: Toronto's Amalgamation 20 Years Later" organized by the Institute on Municipal Finance and Governance at the University of Toronto's Munk School of Global Affairs. He was joined by former Toronto City Manager Shirley Hoy; John Matheson, former Chief of Staff to Ontario's Minister of Municipal Affairs and Housing; and Alexandra Flynn, Assistant Professor at the University of Toronto. 
---
News Archive
Taylor gives lecture at University of Manitoba's planning school on urban resilience
March 5, 2018
Centre Director Zack Taylor gave an invited Food For Thought lecture at the University of Manitoba's Faculty of Architecture and City Planning Program on  resilience thinking in urban planning practic e. While in Winnipeg, he also met with the  Partnership of the Manitoba Capital Region to talk about what the region can learn from international experience with different models of metropolitan governance.
---
Researchers Take on a Two-Year Study to Get Kids Walking
February 2, 2018
Geography professors Jason Gilliland and Andrew Clark are studying the environmental benefits of children walking to school instead of being driven. Ultimately, they hope to change perceptions and encourage more kids to walk to school.